Help
How can
We help?
General information about UProfit Programs, the UProfit Live Account, connection guides to our recommended platforms, and more.
How do I set up NinjaTrader 8?
Last updated:
Hi Uprofiter! 🚀
Are you ready to set up NinjaTrader? Let's see how to do so🔎
1️⃣You can download and install NinjaTrader by providing your license key here.

📌We recommend downloading version 8.

2️⃣Open the email you received with your Uprofit Trader credentials, you will need them.
3️⃣Let's set up your license first. Follow these steps:

🖇️Click ''Help'' at the top of your screen. A menu will appear, select "License Key"
🖇️A pop-up window will open, delete the license displayed in the bar under "Please enter your license key below"
🖇️Copy and paste the license you got from Uprofit

📌Remember that you can find your exclusive NinjaTrader license key in your welcome email.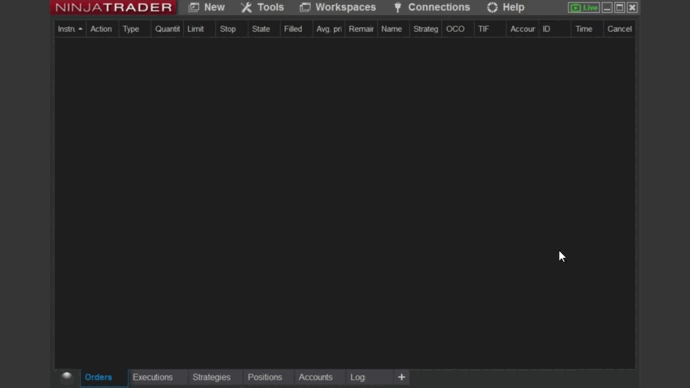 4️⃣The platform will show you that the Global Simulation Mode is activated. You need to deactivate it as follows:

🖇️Click on "Tools" at the top of your screen then click on "Global Simulation Mode" to turn it off.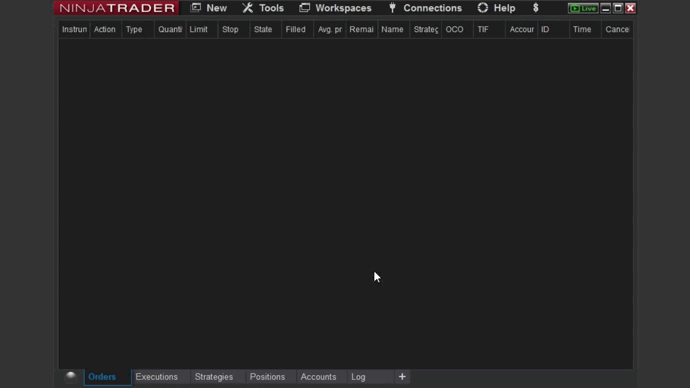 5️⃣Now you can move on to set your credentials:

🖇️Click "Connections" at the top of your screen. A menu will appear. Select ''Configure'' at the lower left corner of the menu displayed.
🖇️The Connections screen will open. Find the ''Configured'' section where you need to double click on ''My Rithmic for NinjaTrader Brokerage''.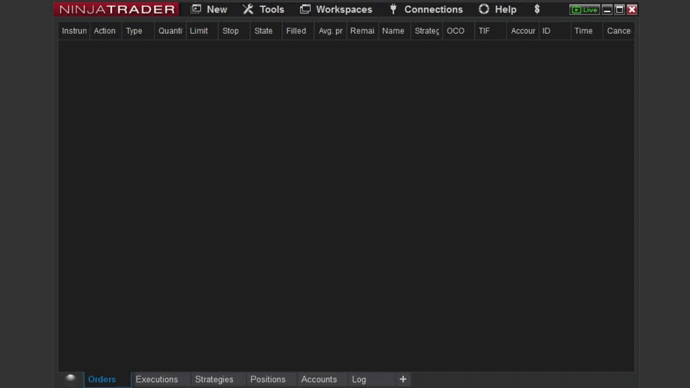 6️⃣You can then enter your credentials in the "Properties" section on the right side, as follows:

🖇️In the ''Connection Name'' box you can enter the desired name for your connection
🖇️Copy your username and paste it into the ''Username'' box
🖇️Copy your password and paste it into the ''Password'' box
🖇️Make sure the "Rithmic Paper Trading" (Chicago) option is selected in the "System" box

📌If the ''System'' box doesn't allow you to select it and you see that the option is ticked, then everything is correct ✅
📌If the box doesn't show any options, then you haven't configured the license yet and need to go back to the previous step 🔙


7️⃣Finally, click "Apply" and then "OK"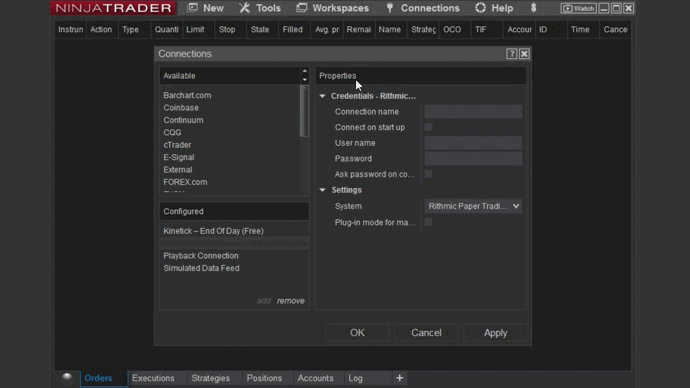 That's it! The platform is configured 😎


📌To start the session, you need to click on "Connections" and then on the name you have chosen for your account.
📌At the bottom left, you will see a light that changes from gray to yellow and finally to green ⚪🟡🟢, indicating that you are connected and ready 🏃.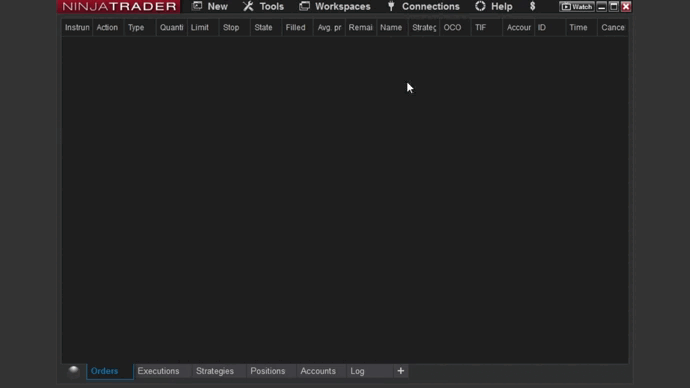 You need to check this out 👇
🖇️ It is very important to copy your credentials (username and password) without leaving spaces at the beginning or at the end. If you have extra spaces with your entries, the platform will consider the spaces as another character and will not allow you to start the session.
🖇️It is necessary to copy the license without spaces, otherwise the platform will indicate that the license is invalid.
🖇️If you can't disable Global Simulation Mode, you haven't configured the license yet. You must first configure the license and then deactivate the global simulation mode.
🖇️After logging in and the Ninja light is green 🟢, you should see two accounts, SIM101 and your test account. If you only see the SIM101 account, it means you haven't set up your license yet and need to do so for your test account to appear.


See how the NinjaTrader light works💡:
⚪Gray Light: Offline
🟡Yellow light: Connecting
🟢Green light: Connected
🔴Red light: Connection error
This is important:
📌 Uprofit Trader does not receive any operations performed on the SIM101 account. Make sure you are trading with the correct account.
📌 RTrader and NinjaTrader cannot be connected at the same time. Only one platform can be connected at a time, otherwise one of the two platforms will be closed.
📌Track your net profit and loss in RTrader instead of NinjaTrader. You can do so from your Dashboard directly🎛️. Find the column labeled "P&L".
📌 RTrader automatically calculates fees and commissions, but NinjaTrader does not accurately display net profit and loss in real-time. Uprofit Trader reports are calculated using RTrader data.
📌 If you have your own NinjaTrader license, you can use it instead of ours.
Take a look at this info 🔎
How do I set up my Uprofit account?